---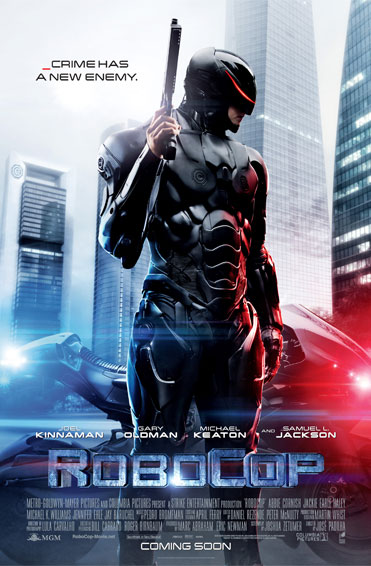 Robocop Synopsis
The year is 2028 and multinational conglomerate OmniCorp is at the center of robot technology used by the military for years. Now OmniCorp wants to bring their tech to the home front, and they see a golden opportunity to do it when Detroit cop Alex Murphy (Joel Kinnaman) is critically injured in the line of duty. From Alex, OmniCorp creates a part-man, part-robot police officer and envisions a RoboCop in every city. But they never counted on one thing: there is still a man inside the machine.
---
Genre
Action, Sci-Fi, Thriller, Crime
Us Release Date
Feb 12, 2014
---
Cast
Abbie Cornish, Aimee Garcia, Douglas Urbanski, Gary Oldman, Jackie Earle Haley, Jay Baruchel, Jennifer Ehle, Joel Kinnaman, Marianne Jean-Baptiste, Michael Keaton, Michael K. Williams, Samuel L. Jackson, Zach Grenier
Producers
Eric Newman, Gary Barber, Marc Abraham
© 2014 Metro-Goldwyn-Mayer Pictures Inc. and Columbia Pictures Industries, Inc. All Rights Reserved.
ROBOCOP is a trademark of Orion Pictures Corporation. All Rights Reserved.