---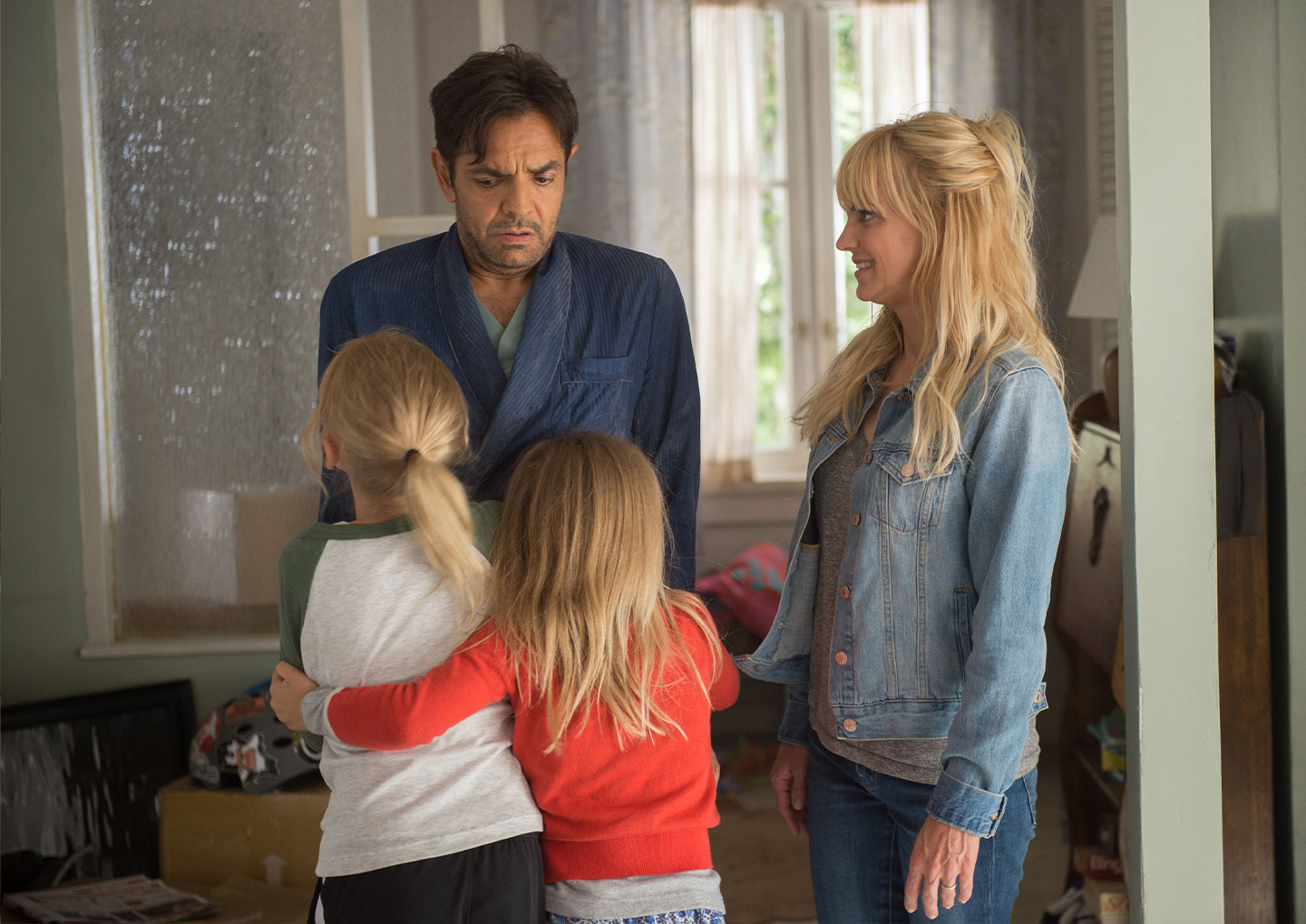 Overboard (2018) Synopsis
Leonardo (Eugenio Derbez) is a selfish, rich playboy, and Kate (Anna Faris) is a hard working single mother hired to clean his yacht. After unjustly firing and refusing to pay Kate, Leonardo falls overboard when partying too hard and wakes up with amnesia. Kate shows up at the hospital and, to get payback, convinces Leonardo he is her husband and puts him to work - for the first time in his life! Can a lie keep a new love together? Sometimes, you should just go a little overboard to find out.
---
Us Release Date
May 04, 2018
---
Cast
Anna Faris, Eugenio Derbez, Eva Longoria, John Hannah, Swoosie Kurtz
Producers
Benjamin Odell, Bob Fisher, Eugenio Derbez
© 2018 Pantelion LLC And Metro-Goldwyn-Mayer Pictures Inc. All Rights Reserved.